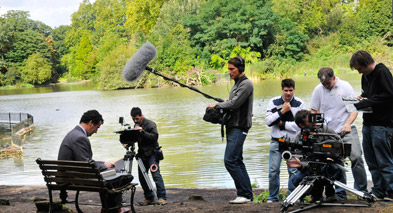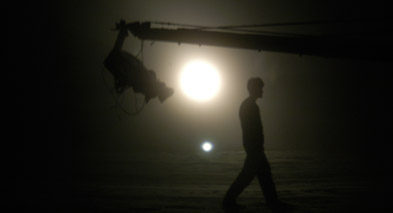 Services
We have a history of creating fantastic short films and we're dedicated to continuing that work to develop and promote the UK film industry.

It comes as no surprise though that we have clients knocking on our door asking us to use our creative extravagance in filmmaking and apply it to produce corporate productions. We love different challenges and working with new people so we welcome projects of all types.

We can offer services starting from a single camera person right through to full length, fully managed film productions. Plus we've got the experience to handle the most obscure or extreme shoots, whether that be realising a snowy mountain scene on a summer's day or a technical stunt sequence in busy central London, it's all possible.

When it comes to corporate productions, our clients are the experts in their field, not us, so we won't try and tell them about their industry. We are specialists in filmmaking though, so be sure that we will create the best production tailored with our clients' know-how and deliver something which will leave their industry colleagues in awe.

Whether it's feature films, short films, corporates, promos, live events or music videos, we're used to working across all genres and can shoot and deliver on all formats including new emerging digital technologies.